It's been a while since our previous release but it turned out Mosaico is pretty stable/solid and easy to extend via plugins!
On the other side it took 4 iterations to have our first 0.17.x stable release, namely the 0.17.3, because of unexpected issues with the newer version of our dependency TinyMCE and because of bugs in Safari rendering engine (WebKit).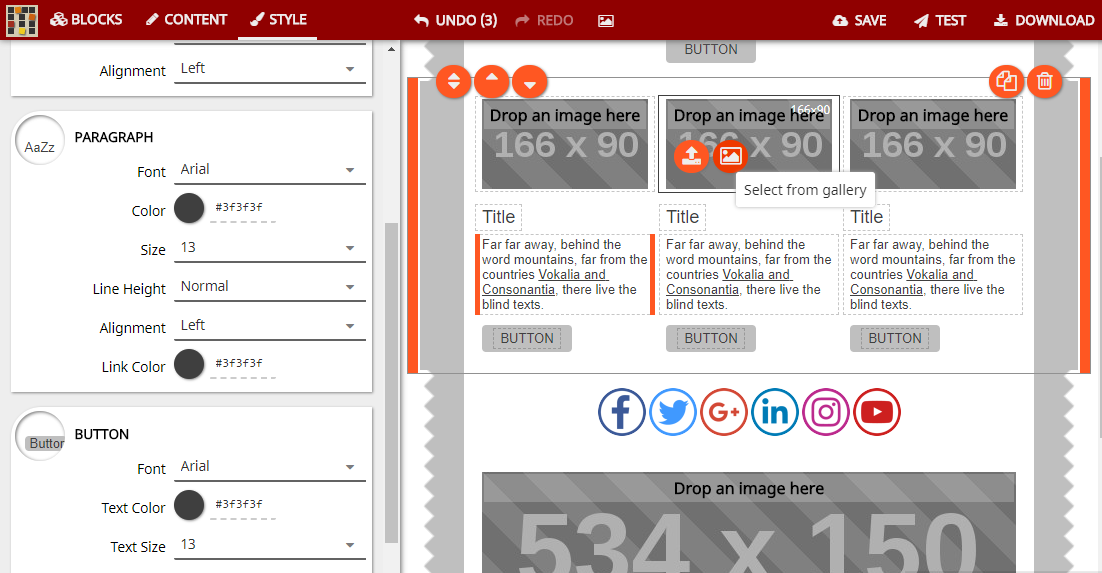 Let's see the changes…
Final User changes/improvements
Updated versafix-1 to 1.1.16 with new blocks and new formatting options: see release notes
Added image tool on "editable images" that by default opens the gallery (overridable via viewModel plugin)
New outline on editable elements when hovering a block
Prevent editing contents while tinymce is being loaded (fading effect)
Use inline-block with a min-width for inline editables + hacks to prevent element collapsing
Developers/Integrators changes:
Added Russian, Serbian and Portuguese language packs
Added decodeURI, encodeURI, decodeURIComponent and encodeURIComponent to functions available to template authors.
Compatibility with jQuery up to latest 3.3 (using jQuery-Migrate), we suggest upgrading to jQuery 3.3, Knockout 3.4.2, TinyMCE 4.5.x (MAY work with 4.6.x, still have ISSUES with 4.7.x)
Major build refactoring to remove bower and improve build reproducibility over time when using npm v5 (previous releases are not anymore buildable because of bower and no package.lock mechanisms in older npm).
A bunch of minor bug fixes
Go, check out Mosaico 0.17.3 and join the community!